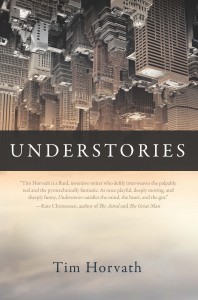 Understories
showed up on a handful of Best of 2012 lists, and I figured I'd round 'em up and corral them in one spot. Here they are, with copious dollops of gratitude to everyone who read, reviewed, or rated the book, to anyone whose to-read or maybe pile it wormed itself into, to those who have spread the word, attended a reading, or might do so down the road. And to you for reading this far.
 Jennifer Spiegel gave it a special accolade at her end of the year blog in the delightful category of "Book Most Outside My Usual Fare That I Think You Should Read Because It's Wildly Imaginative, Acutely Intelligent, The Prose Is Striking, and It's Intellectually Stimulating." http://jenniferspiegel.com/www.jennif…
Happy New Year, everyone…onward to 2013!