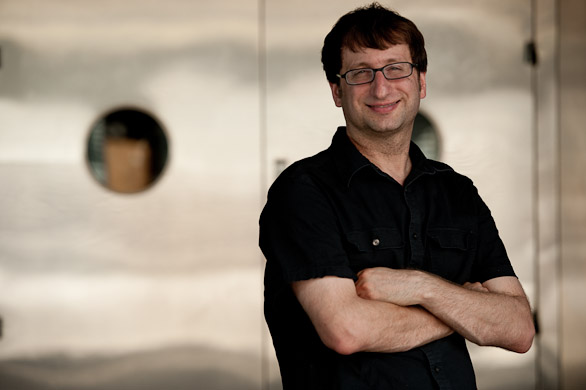 Tim Horvath is the author of Understories, (Bellevue Literary Press), which won the New Hampshire Literary Award for Outstanding Work of Fiction, and Circulation (sunnyoutside), and in collaboration with composer/cellist Rafaele Andrade, Un-bow. His stories have appeared in journals such as Conjunctions, AGNI, Harvard Review, and elsewhere. His story "The Understory" was selected by Bill Henderson, founder and president of the Pushcart Press, as the winner of the Raymond Carver Short Story Award.
He currently teaches English at Phillips Exeter Academy, as well as being a Visiting Assistant Professor in the Creative Writing Program at Stony Brook University, and a Thesis Reader for Long Island University-Brooklyn's MFA in Creative Writing and Publishing. In addition, he teaches classes for Catapult, GrubStreet, StoryStudio Chicago, Maine Writers and Publishers Alliance, Manchester Community College, and for the Virtual Learning Academy Charter School. Previously, he taught Creative Writing in the BFA program at the New Hampshire Institute of Art, and prior to that, he worked as a counselor in a psychiatric hospital, primarily with adolescents, as well as children and young adults with autism spectrum condition. He received his MFA from the University of New Hampshire, where he won the Thomas Williams Prize. He is the recipient of a Yaddo Fellowship and one of the founders of One Book, One Manchester, a citywide reading initiative.
---
Contact Tim Horvath at [email protected].
Note: I'm available for consulting on your novel, your short story, your flash piece, your manuscript, your weird hybrid doesn't-quite-fit-into-any-known-category, or just to work with you on your writing trajectory.
---
Photo Credit: Clay Enos